WhatMakesUs
Stories that end stigma
WhatMakesUs is a collection of shared stories from people living with a mental health condition and/or substance use disorder, and their allies. When you share your story, you show that no one is defined by a mental health condition. Join the community and follow us on Facebook and Instagram.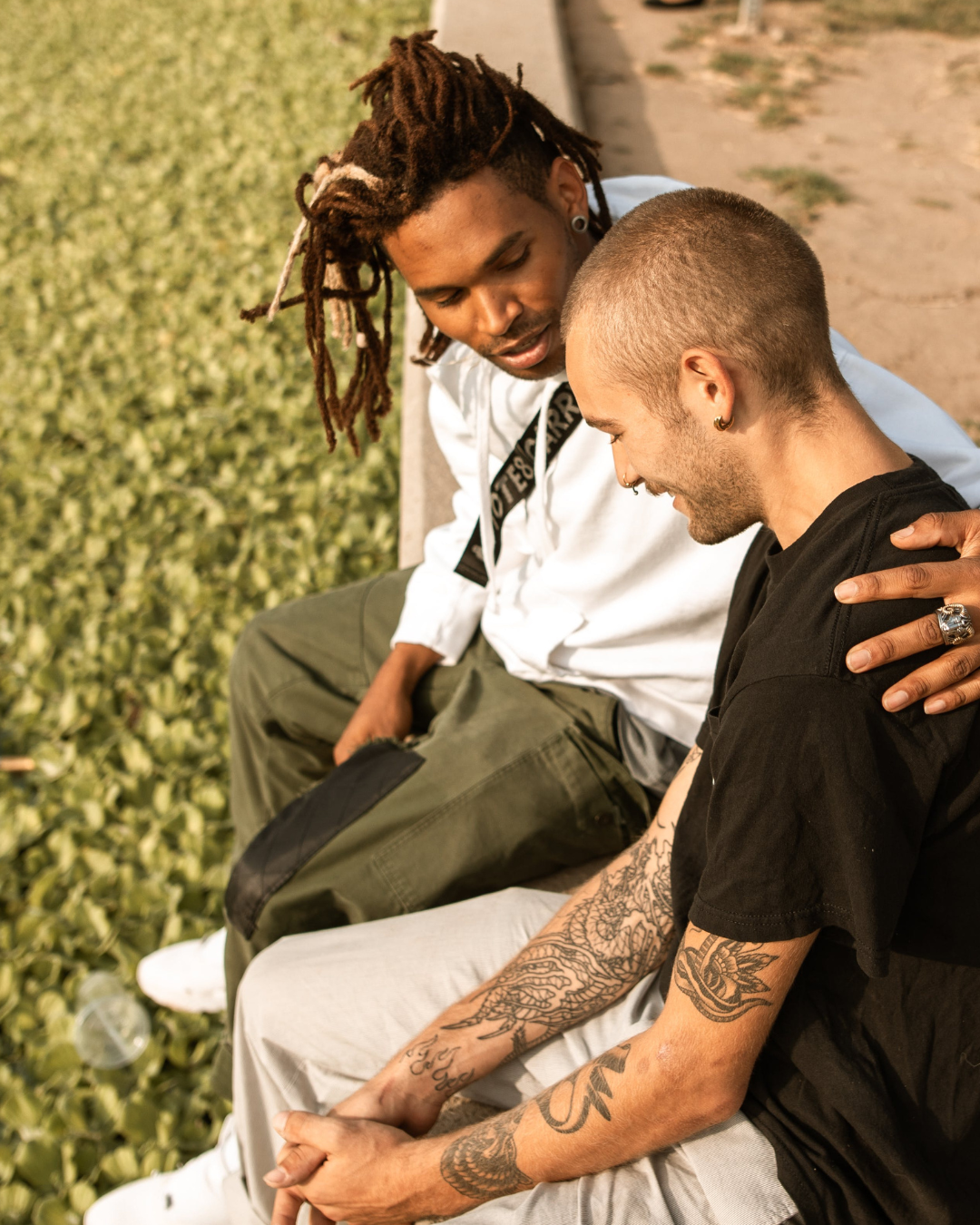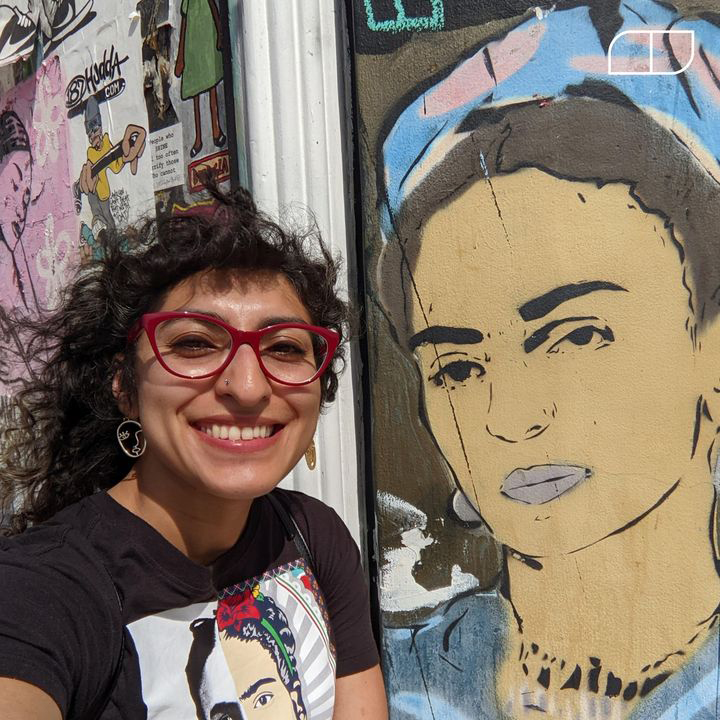 "Hello! My name is Fatima. I am a medical social worker at a county hospital, and I have anxiety.
I practice self-care by doing check-ins with myself every morning before heading to work and whenever I am feeling overwhelmed or start to overthink. I've learned that I am a writer and that writing lists or journaling helps ease my mind and releases what I am holding inside me. Taking walks or being in nature helps me feel present and calm.
My community and loved ones show me support by being open to listening and providing a safe space for me to share. It's hard to be vulnerable and share with others how I feel, especially because I feel that others will judge me or that whatever I am going through is not important. However, I appreciate the support that I've received from my loved ones and community.
Something that makes me 'me' is that I joined a roller derby team. It's been a fun, challenging, stress-relieving experience so far. Being in a sport like roller derby challenges me to take up space and helps me to be confident in myself and in my abilities and have patience in my growth."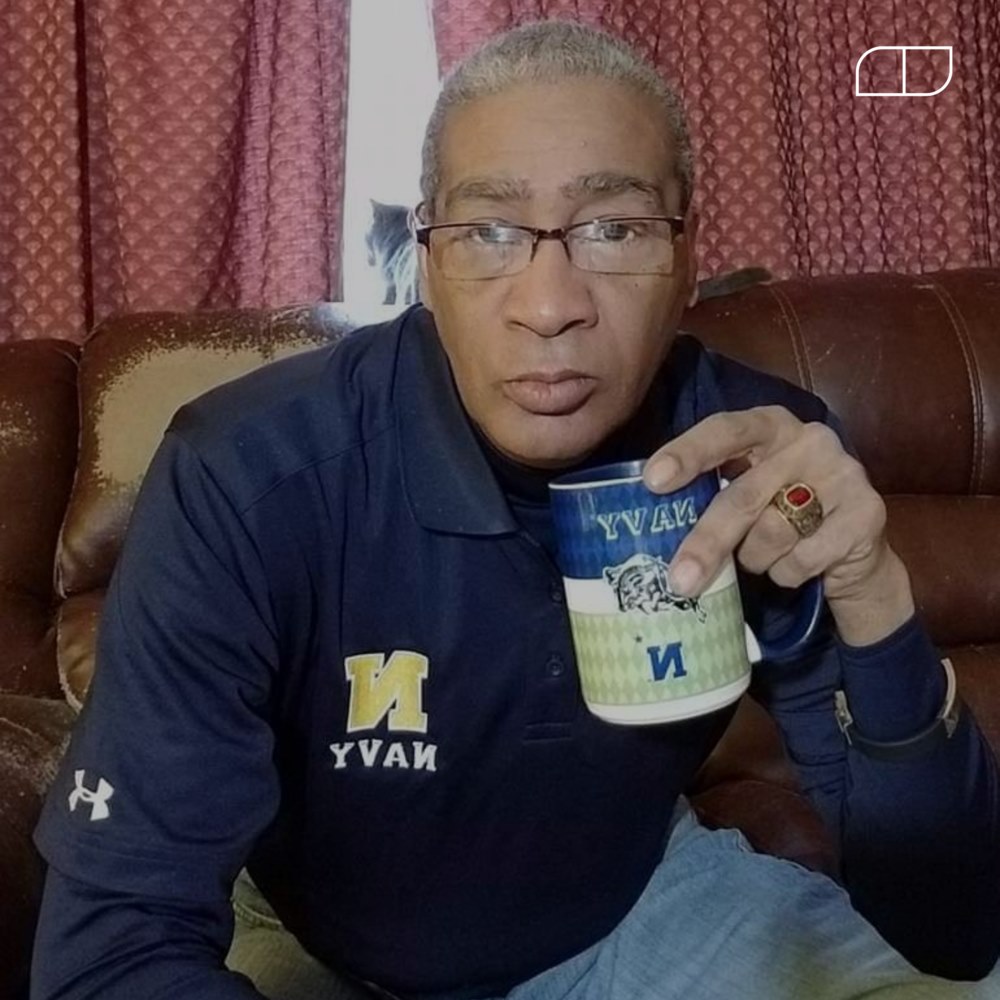 "My name is Clayton. After years of denial, I finally had to admit that I had post-traumatic stress disorder (PTSD) from serving in the military as a combat Navy Hospital Corpsman. Then I was actually able to seek the help that I needed. There is no shame in saying you're not okay. Saying that I needed help was the hardest part, but it's a choice I'm glad I made. Now, I spend my time talking to other people about what it's like to be a veteran with PTSD and supporting them with education."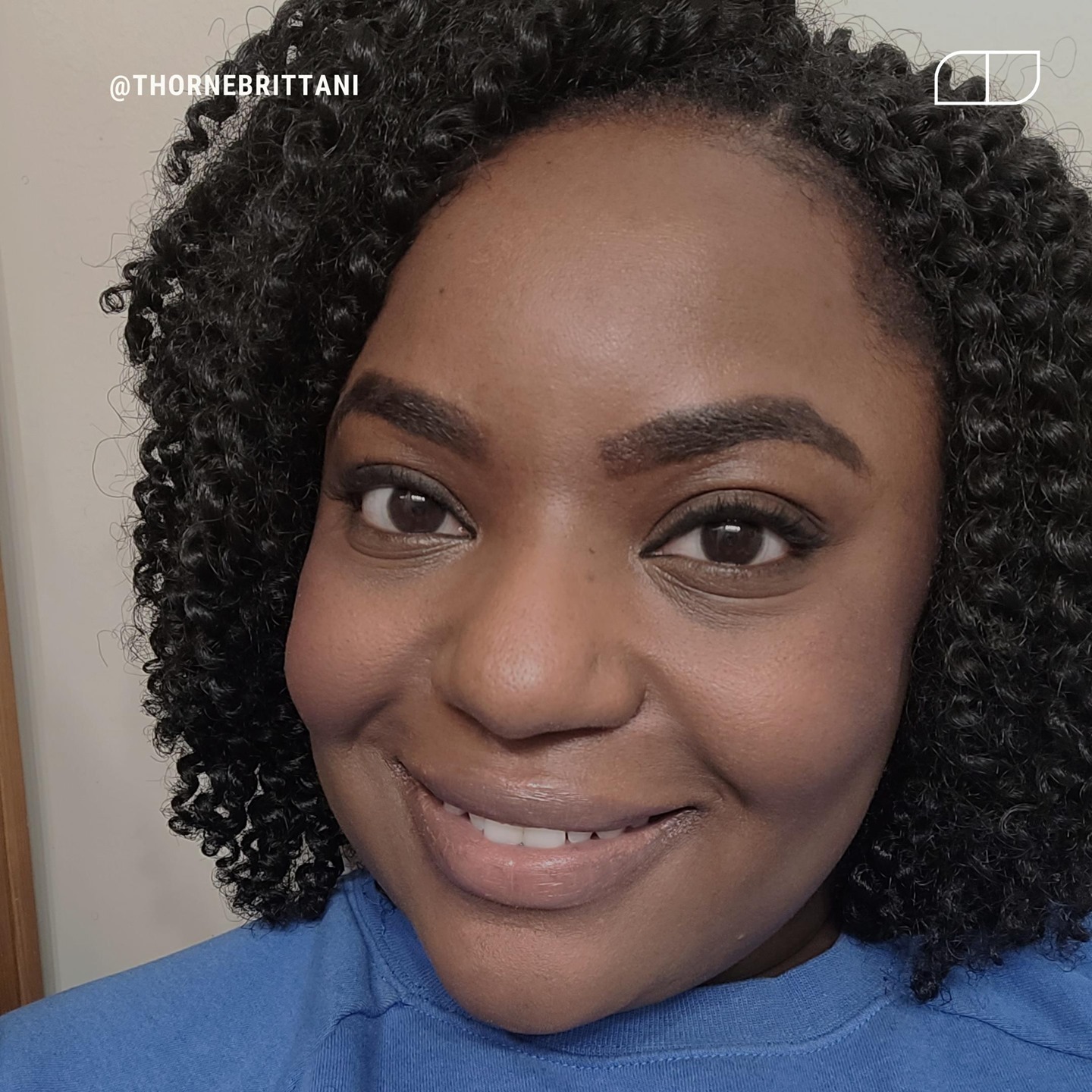 "My name is Brittani. As a nurse, my simple goal for 2021 is to get as many people vaccinated as possible because WE'RE TIRED. I'm looking forward to a somewhat normal summer. Nurses' jobs are always hard, but often we're able to leave our jobs at work. This year, we were literally worried about bringing our work home and killing a loved one. The stress of our jobs overtook our whole lives. I would like to take a nice vacation with some friends this year and forget about work a little bit.
After the pandemic, social distancing and masks may easily become a thing of the past. But, our feelings of sadness and loneliness and bad habits like drinking, overeating, and complacency will have to be unlearned. That's hard to do when you're mentally in a dark place. This year, we need to promote mental wellness in order to move forward.
Mental health will eventually affect everyone's life. The more we talk about it and promote practicing mental wellness, the less isolated everyone will feel when we have mental health issues. We all get mentally 'sick' sometimes, whether from chronic mental health conditions like depression, unanticipated challenges like trauma or grief, or just being exhausted or burned out. Being a good ally starts with listening. Listening is a lot harder than we initially think. Most people listen to reply, instead of listening to listen. We all think it's helpful if we tell a relatable story to the person who we're listening to. It's often not. No one's story is the same. Listening to someone's story and allowing someone to vent to you is key. During the pandemic, don't forget to be a good friend. We're isolated. We're lonely, especially people with mental health conditions who may not handle isolation well. Call someone on the phone. Set up a Zoom date—anything to show a friend that you're still there and you care about their mental wellness."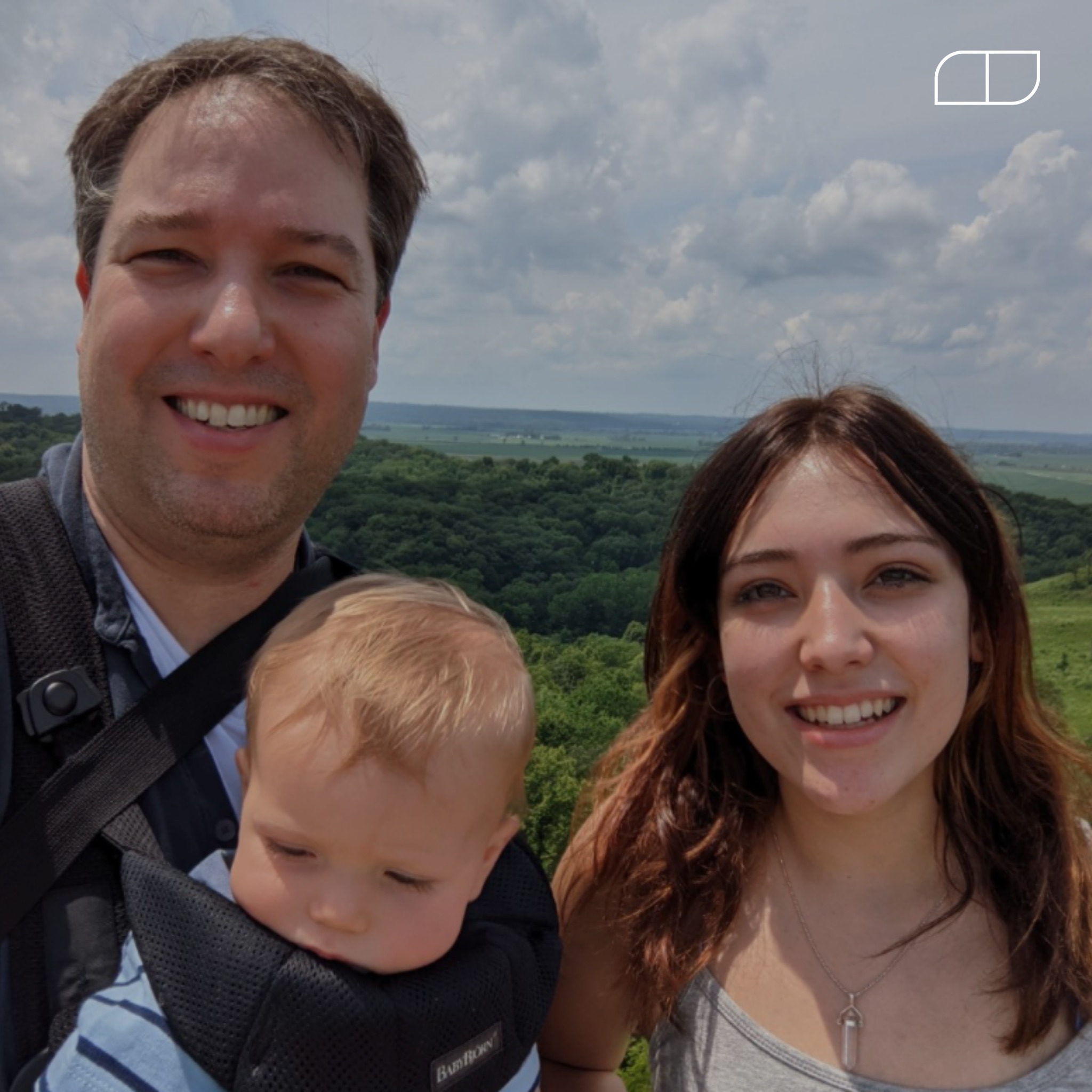 "My name is Zach, and I work in health care. This last year has been very difficult for my daughter and me. We realized that there are people with expertise in navigating these hard times. So, we have been seeing a counselor together every other week. It has helped our relationship improve. Our counselor recommended that we take hiking trips, which we have. We both enjoy the outdoors and having time together."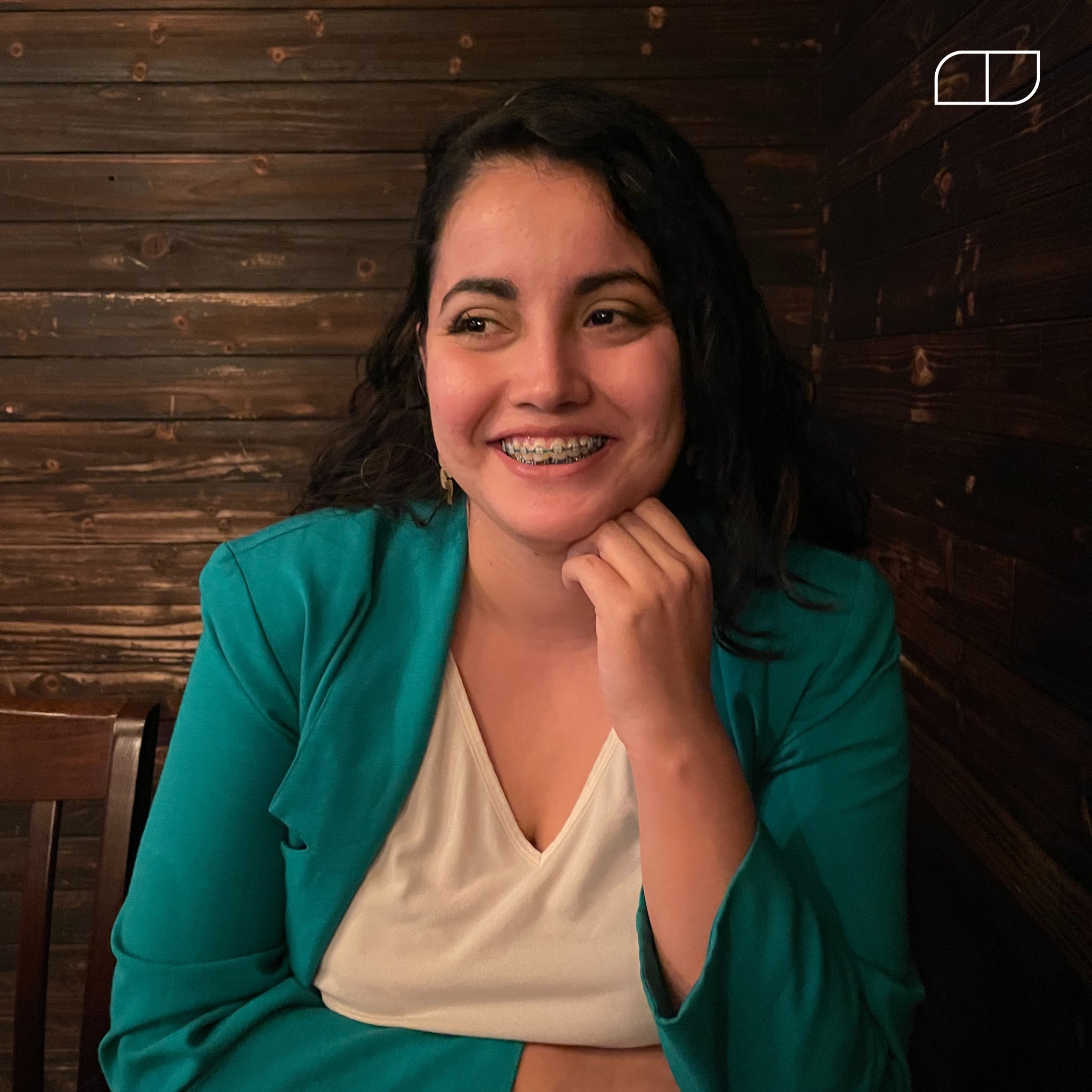 "My name is Lucia. I work as a public health practitioner, and I have depression.
To me, self-care is a continuous choice to nurture myself not only alone but also in community. There are times when I feel like I need time alone, and self-care looks like journaling, dancing, cleaning my room, and buying myself a yummy pastry. In community, self-care can look like a hike with a friend, a phone call, or sharing space with someone. Sometimes I have a long phone call with a friend I miss and then go get myself a pastry (that I do not share).
Asking for help has been difficult for me, and with time, my loved ones have learned how I utilize nonverbal communication to do so. They are always open to spending time with me knowing that I will share when I am ready to. And that's what support looks like to me.
What makes me is my community—the support, healing, joy, and food we share with one another."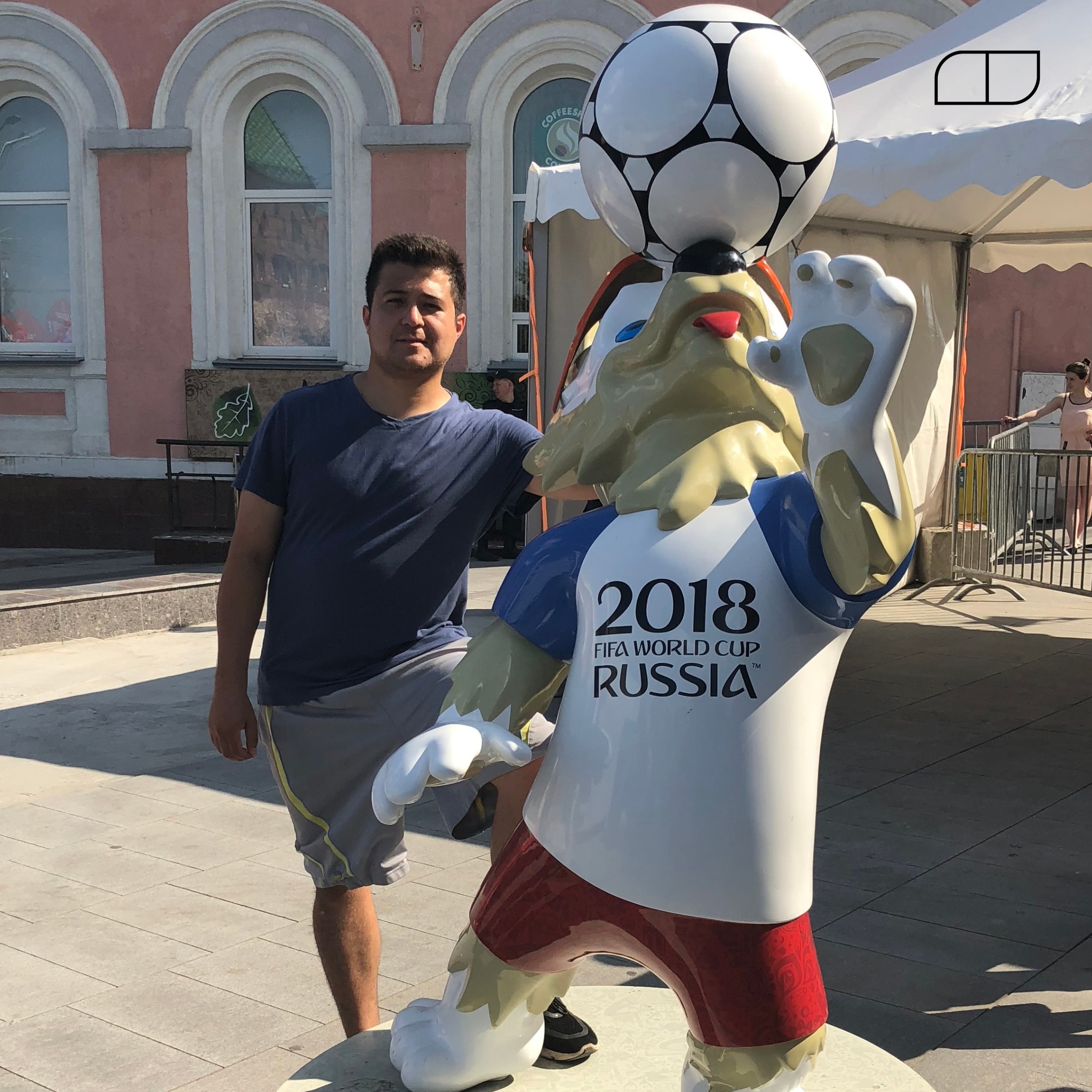 "My name is Juan, and I currently work for a nonprofit in Omaha called Canopy South as a community development manager.
There are many ways that I practice self-care, but my favorite ones always revolve around soccer. I play in a league with some friends—we have all been playing together for years! Another thing is watching European soccer with my dad and brother.
I also enjoy spending time with my girlfriend and friends and family. Something that is quick and easy to help with self-care is walking our dogs with my girlfriend after work. You'd be amazed how spending some time outside can help your mood! I always try and stay in touch with friends and ask how they are. Sometimes just talking to a close friend about your daily stresses/problems can help a lot!
People can be better allies and help end the stigma around mental health conditions by acknowledging that it is okay to not be okay. Too often, prioritizing mental health is considered 'weak,' but we need to take care of ourselves. If we want to excel at our job and also be a great friend, sibling, partner, spouse, etc., we need to take care of ourselves first. A lot goes into taking care of ourselves physically, but sometimes our mental health is forgotten."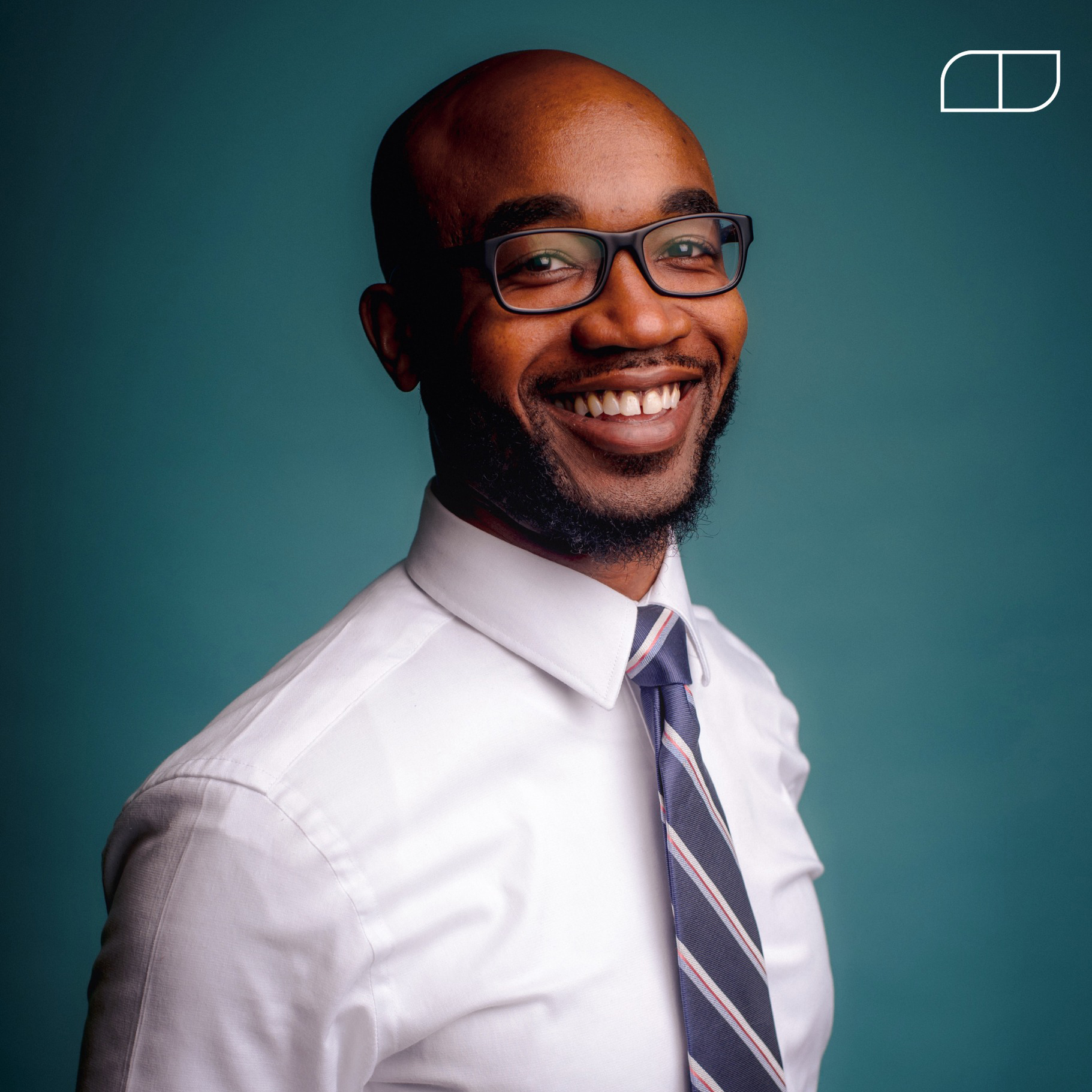 "My name is Johnny, and I wear many hats, including president of the Urban League of Nebraska Young Professionals and community and employee involvement manager at FNBO.
In the past almost four years, I went from being a single dad of an almost 1-year-old, to dating the woman of my dreams, to stepping into major leadership roles, to planning a wedding, to finally gaining the role within my employer that I am most passionate about, to now fostering a 1-year-old.
While all of the above is positive, it can be overwhelming. My wife has played a vital role in keeping me focused on balance. I am a God-fearing man, and she keeps me rooted there and plays a huge role in my support system. A strong support system has been the key to maintaining my mental health with so much going on.
My wife and I make an effort to pray daily and to not bring yesterday's problems into a new day. We are intentional about making time with the kids and for the two of us. We allow each other 'me' time alone to help recharge. Most of all, my wife and I aren't afraid to reach out for help from counseling, mentorship, or spiritual guidance. Managing our mental health is a priority as individuals and as a couple."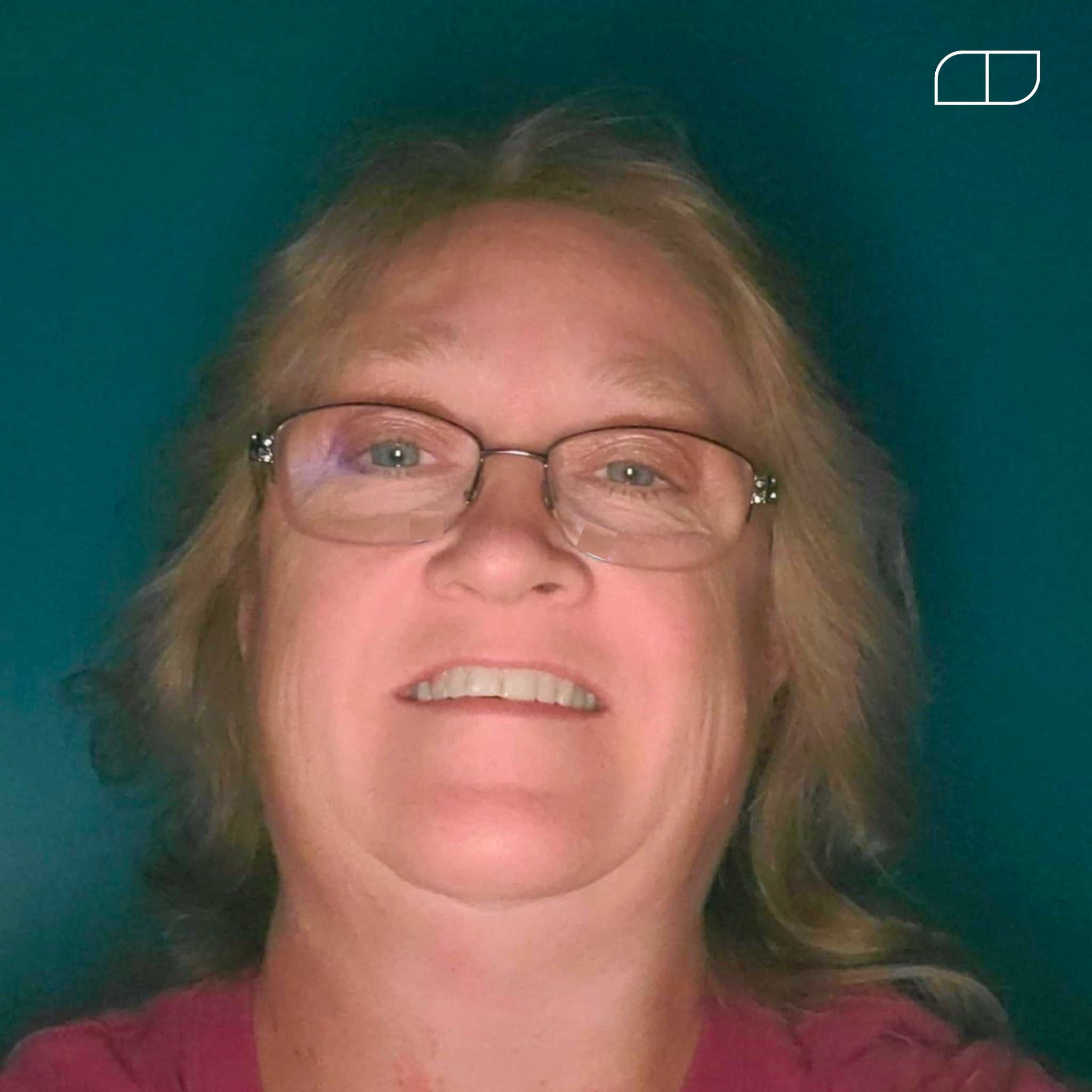 "My name is Lory, and I am the owner of Lory's Natural Seasonings. I have been diagnosed with anxiety, depression, and a personality disorder.
I received my master's degree in health care administration and have worked in the offices of many doctors/hospitals. Additionally, I was a CNA for a few months.
I attempted suicide six years ago, and as a result, I'm on disability for depression and anxiety. With the help of therapy, I've found I need something for myself. I've always been the caregiver to my family, and when I became an empty nester, I lost my purpose (until recently, that is).
I've always disliked gardening, but last summer, I started planting peppers in the garden. It went so well that I started planting seeds under LED grow lights in my basement. At this point, things transpired quickly into more and more herbs and peppers. I started researching blends and how to cut, grind, and dehydrate different herbs and vegetables. I now have 23 herbs/seasonings and a spinach dip. I have people asking for specific blends due to allergies. I recently made three different blends for a friend who cannot have any paprika or peppers. I'm on my way to getting off disability by adding a little spice to other people's lives."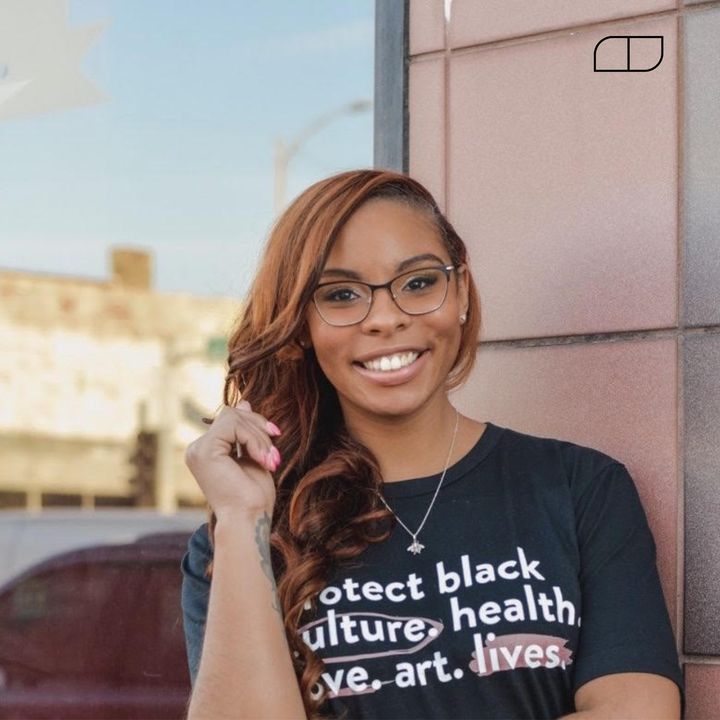 "My name is Aja. I am a daughter, sister, girlfriend, aunt, friend, student, community advocate, and the CEO of The Wellbeing Partners. For most of my adult years, I have experienced and dealt with anxiety.
As a Black woman, I often feel the pressures of maintaining an image of strength, caring for others, and earning and proving my worth and contributions to society and those around me.
As a leader within my workplace, community, and family, I often battle with the pressures of achieving at high levels, managing internal and external expectations, maintaining productivity, and balancing the responsibilities that come with the many roles I fill.
Managing these pressures and the accompanying anxiety for me looks like: focusing on the present—I maintain a daily schedule including tasks to be completed that day ONLY; incorporating vacations and staycations into my schedule monthly; positive self-talk and cards of affirmation; spending time with friends and family; enjoying sunshine; listening to music; and, my favorite, getting a good night's sleep!
When my anxiety is at its highest, my community shows their support through practical help, emotional support, and understanding.
I am not defined by my anxiety. What makes me 'me' is my commitment to and passion for the people and things I love most."
Let's keep in touch
Not ready to share your story just yet, but interested in learning more about the campaign? Sign up and we'll send you updates and information on local events that support mental health.
WhatMakesUs is committed to respecting your privacy, and we'll only use your personal information to send the communications you requested from us. Please review our Terms & Conditions.
Partners
Are you a partner? Find downloadable resources here.