Workplace Partners
Ensure your organization is full of happy, healthy people by partnering with us.
Through customized plans, personalized guidance, and ready-to-use resources, you can foster wellness at your work.
Become a Workplace Partner!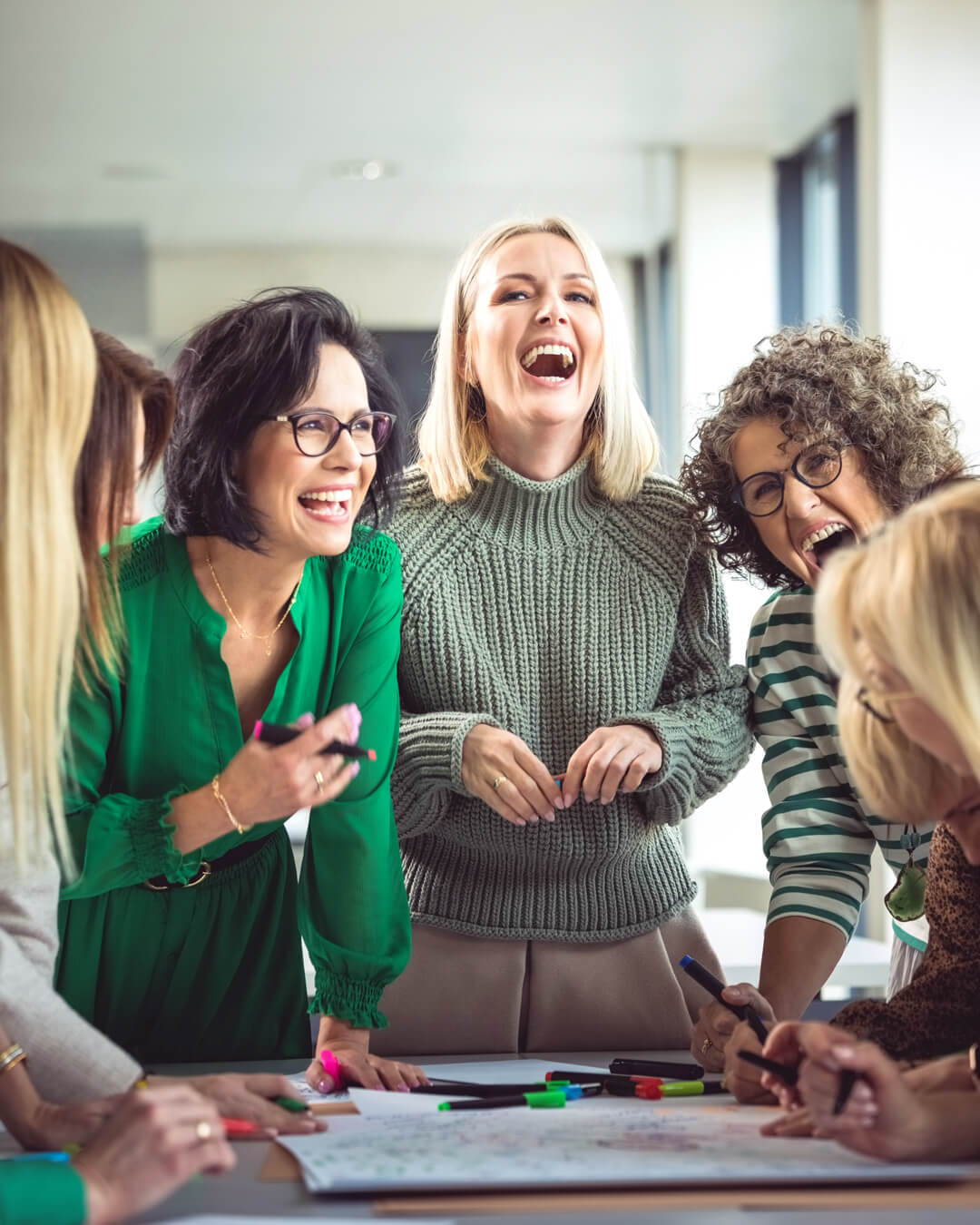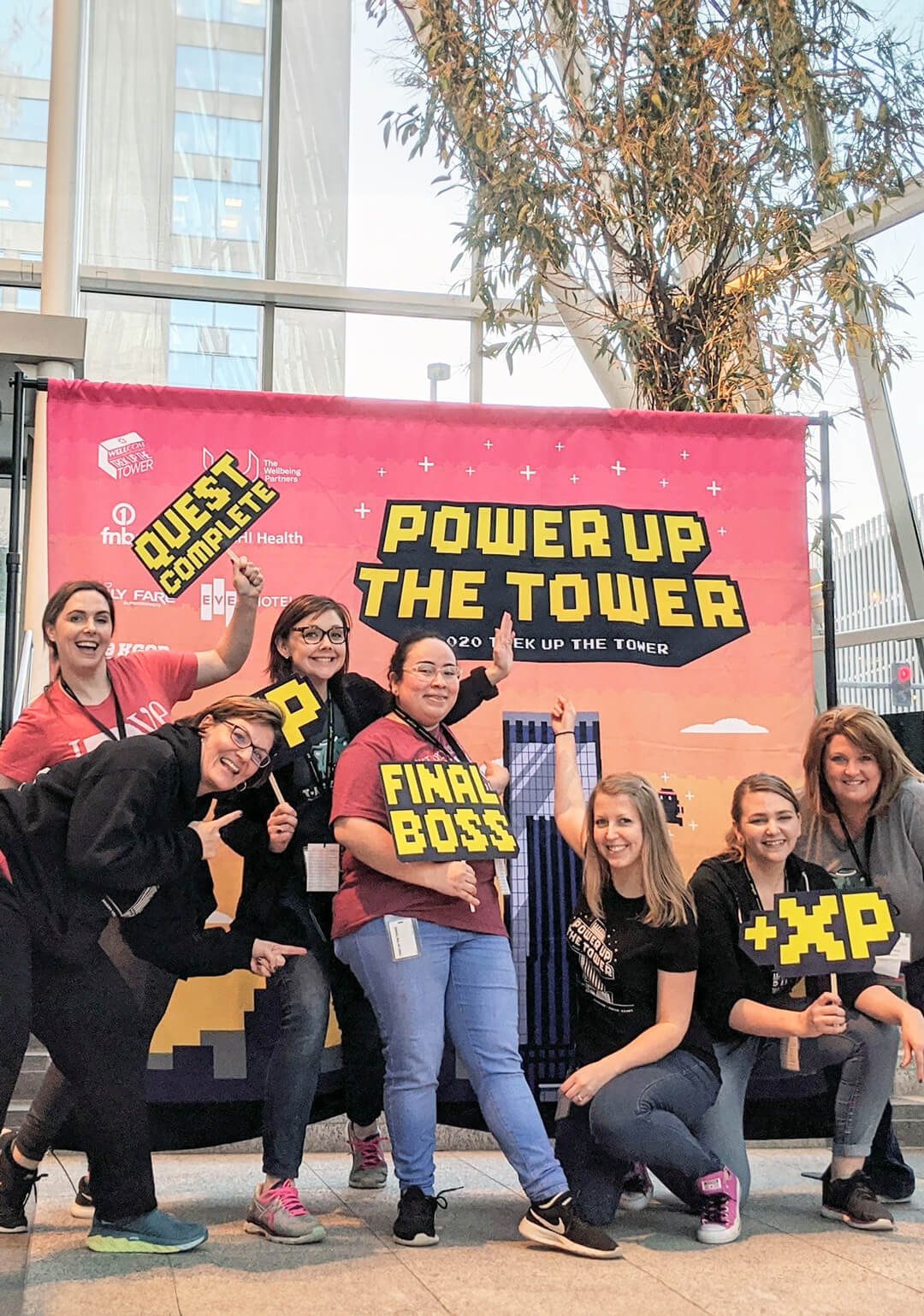 Benefits of Being a Workplace Partner
12-month membership to The Wellbeing Partners
Unique login to our Workplace Partner Resources Library

New resources each month focused on the eight dimensions of wellbeing
Family Wellness Newsletters in English and Spanish
Co-branding of employee-facing resources

Monthly check-ins with a Workplace Wellbeing Specialist
Early and discounted registration to Trek Up the Tower and the Ignite Awards Celebration
Your company name, logo, and link listed on our website
Quarterly networking opportunities
Quarterly forum events and webinars
---
Workplace Partner Opportunities
Partnership Level
Pricing*
# of Additional Benefits
(from list below)
Member Partner
$500
0
Copper Partner
$1,000
1
Bronze Partner
$2,500
2
Silver Partner
$5,000
4
Gold Partner
$10,000
6
Platinum Partner
$15,000
8
Diamond Partner
$20,000
10
*A 20% discount is available for nonprofits and small businesses with <25 employees
Copper through Diamond Partners also receive:
Additional Benefits
Depending on partnership level, you may receive up to 10 additional benefits from this list.
Two additional tickets to the Ignite Awards Celebration*
Two additional unique logins to our Workplace Partner Resource Library*
Six consulting hours*
Subject matter expertise presentation by our staff (webinar or in-person; up to 60 minutes)
Family Wellness webinar series (4-part webinar) *
Youth Mental Health First Aid course (1-day event; $20/person for materials)
Supporting the Mental Health of Young People presentation (1.5 hours)
Adult Mental Health First Aid course (1-day event; $20/person for materials)
Develop a workplace mental health campaign
Parent & Family Cohort (8 sessions or 1-day event; $15/person for materials)
Safe Routes to Healthy Places – Work/Workplace Walk Audit (1-2 hours)
Promote your organization with handouts, swag, or table tent content at in-person, non-signature events
Trek Up the Tower floor sponsorship ($1000 value)
Ignite Awards Celebration workplace partner sponsorship ($1000 value)
*Available to select more than once
---
Customize Your Partnership
Looking for something more specific for your organization? Let's set up a time to talk about it.
Featured Partners
View our full list of partners here.
"We feel so blessed to have a partnership that feels like family. The Workplace Partner benefits are above and beyond and truly have exceeded our expectations."
Stacey Centarri, CPT Wellness Specialist with Omaha Public Power District