Making Impact 
Thank you for partnering with us! It's clear our community cares about wellbeing.
Whether it's supporting the WhatMakesUs campaign or helping with a neighborhood walk audit, our community comes together.
Collectively we are making impact, so people and communities thrive.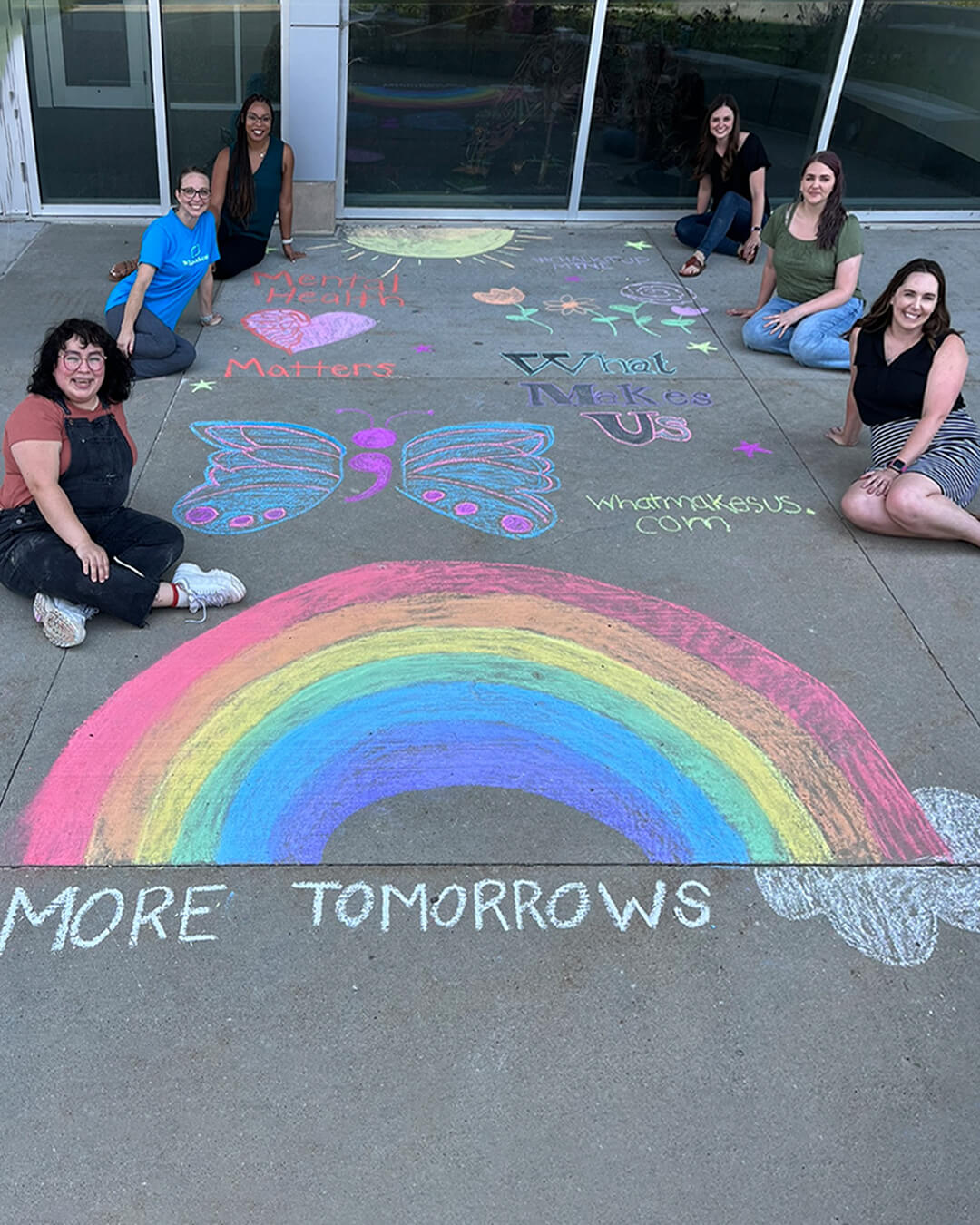 Happy Healthy People
The ideal goal is for communities to be full of happy, healthy people.
We're confident we will be right here to make it happen by continuing to build wellbeing into the way our communities and organizations grow.
Thank you for the role you play in these efforts, here are a few 2021 highlights showing the impact we made together – so people and communities thrive:
Community Health Improvement Plan
Along with members of the Regional Health Council, we released the first-ever Metro Region Community Health Improvement Plan. This included 3,500 community members plus 500 organizations and prioritized mental health as the top need in our region.
WhatMakesUs
Through the WhatMakesUs mental health stigma reduction campaign, the stigma of mental health was reduced by 10.3% across the metro area.
The Healthy Neighborhood Store
Partnered with Las Nenas Zamora Market to implement the Healthy Neighborhood Store with in-store strategies to promote Double Up Food Bucks and increase the purchase of fresh fruits and vegetables.
Xchange Summit
In the midst of uncertainty with COVID, we hosted a successful Xchange Summit with over 350 registrants, and the Ignite Awards Gala, hosted by KMTV's Serese Cole, both events were virtual.
Trek Up the Tower
Despite a virtual format for Trek Up the Tower, staff and participants had fun with the theme, Greetings from the Tower: Wish You Were Here. Over 250 Trekkers participated in the movement challenge.
Activate Youth for Mental Health
Through the Activate Youth for Mental Health program, we presented on the topics of mental health and healthy eating, installed thermoplastic to encourage outdoor play, and hosted Walk & Roll challenges.
See how we continue to foster wellness in our previous annual reports: